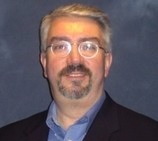 Thomas Kelly
is a Director in Cognizant's Enterprise Information Management (EIM) Practice and heads its Semantic Technology Center of Excellence, a technology specialty of Cognizant Business Consulting (CBC). He has 20-plus years of technology consulting experience in leading data warehousing, business intelligence and big data projects, focused primarily on the life sciences and healthcare industries.
Keynote September 4, 2014 
Enterprise Semantic Technology
Industrializing Your Organization's Semantic Technology Platform
Semantic technology is transforming how businesses are planning and building new information management capabilities. Organizations are using semantic technology to successfully deliver projects that combine public and private data with expert knowledge to deliver a new generation of applications with "smart" features. Enterprises that are seeking to repeat these successes on a larger scale are industrializing their semantic technology platform and practices.
Attend this session to help you start (or enhance) your enterprise semantic technology initiatives. You will learn how to:
Create the semantic strategy and roadmap
Establish a semantic technology competency center
Align project and data governance objectives to speed project delivery while maximizing data value
Accelerate ontology development for projects
Define reference architecture models to guide project teams
Extend existing investments in relational technology while delivering smart applications
Open access to data while securing those data assets from unauthorized users